At present, enterprises across the country have fully resumed work and production, with high-speed traffic pressure and large demand for freight transportation. There are many freight vehicles on expressways across the country, and traffic safety has also increased. The country advocates the use of ADAS anti-collision warning + fatigue driving warning equipment for cargo transport vehicles to remind owners of fatigue driving in real time.
Freight transport vehicle ADAS anti-collision warning + fatigue driving warning system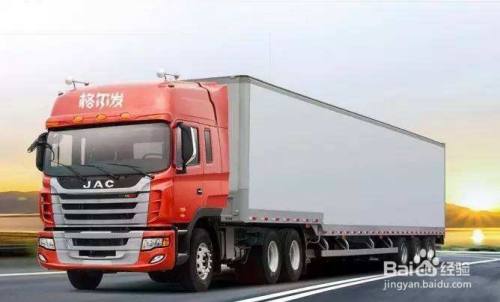 Adas anti collision warning system
Fatigue driving warning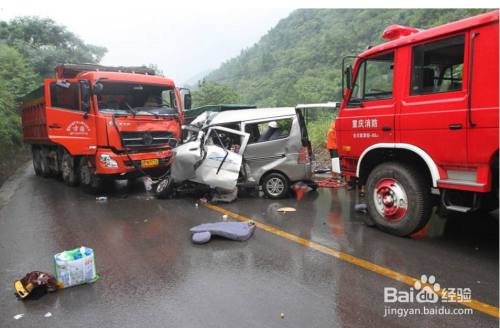 Why do you do fatigue driving monitoring?
According to the statistics of major accidents in Xi'an in 2019, there were 14 fatal accidents caused by truck fatigue driving from 22:00 at night to 6:00 the next day, resulting in 17 deaths. The number of accidents accounted for 34.1% of the total number of fatal accidents in 2019, and the number of deaths accounted for 37.8% of the total number of deaths in 2019.
Freight transport vehicle ADAS anti-collision warning + fatigue driving warning system
Fatigue driving is one of the important causes of traffic accidents caused by "two passengers, one dangerous and one cargo" professional transport vehicles, and the consequences are often serious. Truck drivers in fatigue driving have a sharp decline in driving skills, sleepiness, weakness of limbs and lack of attention. It is difficult to effectively control trucks, which poses a great threat to other vehicles, and are very likely to cause traffic accidents and tragedies.
Adas anti collision warning system
Adas anti-collision early warning system uses the intelligent image sensor (camera) installed on the front windshield to identify various vehicles in front of the vehicle during driving, and calculate the time distance of possible collision in real time. Once there is a collision risk, the system will immediately send a sound to remind the driver to pay attention to avoid traffic accidents.
Freight transport vehicle ADAS anti-collision warning + fatigue driving warning system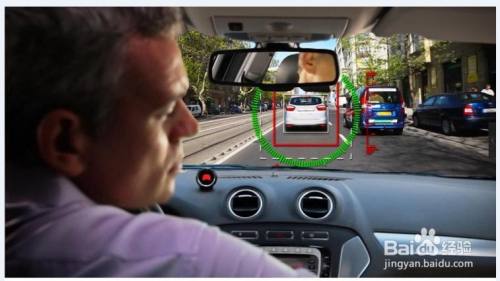 Fatigue driving warning system
The fatigue detection system is mainly composed of a special camera for fatigue detection and a fatigue detection terminal host. The camera installed on the driver's dashboard directly captures the driver's face and accurately locates the driver's eyes. The system will automatically determine and analyze the closed state and frequency of human eyes and the judgment of the driver's face orientation, At the same time, combined with the current vehicle speed, and according to the detection logic rules set by things, the driver's fatigue state is judged based on a variety of parameters, for example, when the driver is at a certain speed and the eye closing time reaches the alarm value, Or when the driver's face does not face forward for more than a certain time (such as lowering the head for 3 seconds), the system will automatically send out an alarm sound to prompt the driver for misoperation and fatigue driving. When the situation is serious, the system will also notify the background monitoring center of the alarm information through the network, and the driver will be supervised by manual intervention.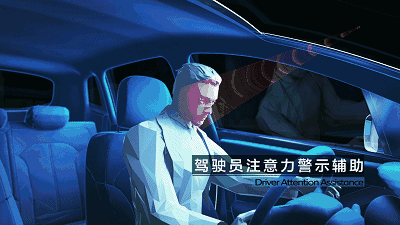 Considering that most drivers have the habit of driving with sunglasses, and the special camera for fatigue detection adopts the infrared light filling lens with special wavelength, which can effectively penetrate the driver's sunglasses and will not be unable to use the fatigue detection system because the driver wears sunglasses.
Freight transport vehicle ADAS anti-collision warning + fatigue driving warning system
five
While paying attention to economic benefits, cargo transportation companies should also pay attention to accident prevention, risk assessment and dispatching efficiency, which will help to improve the core competitiveness of the company. Please pay attention to and message carrier rich for more about fleet management solutions.
https://leisureautosafety.com/wp-content/uploads/2021/12/874f6275e5f4fcf5f618fb7b21d7726b0de2bdae.gif
225
400
leisureautosafety
https://leisureautosafety.com/wp-content/uploads/2021/09/Untitled-1.png
leisureautosafety
2021-12-27 03:59:39
2021-12-27 03:59:39
Freight transport vehicle ADAS anti-collision warning + fatigue driving warning system